SNIFFER
Data Handling of Production

RS Sniffer is made for control data of line during the production.


UTILITY

This software allow to keep under observation the course of one ore more line of production.

All data related to the production (working time, time of lock, alarms, etc.) are recorded in a SQL relational database.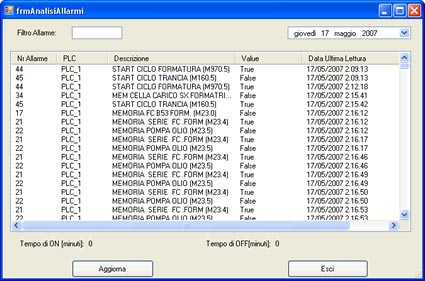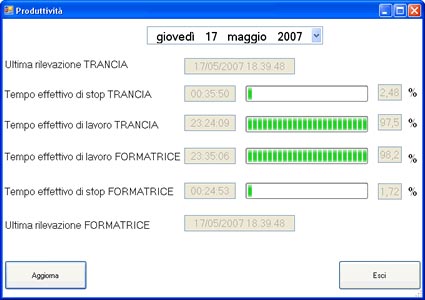 SOFTWARE FEATURES

INFORMATION MANAGMENT
RS Sniffer is the tool that lets you monitor and archive all
data related to the productivity of a machine and/or of
a production line as more reliable by using a relational database SQL.

DATA MANAGMENT PRODUCTIVITY
All production data are recorded in a database management, through which you can check the Production Time of machines in the plant and the Idle Time of each machine using intuitive graphs.

DIAGNOSTIC AND HISTORICAL ALARMS
During production is useful to have a track of what happens, with RS Sniffer all this is possible. Indeed during production it's possible to view the alarms triggered and/or Status reports on machine and, thanks to the database management, historical alarms, anomalies and/or records of state intervened.

COMUNICATION
The RS Sniffer system is completely transparent, does not interfere with other systems and provides various types of communication: monoserial, multiserial, ethernet, wireless.

OPTIONAL KITS
In addition to the basic version of RS Sniffer Optional kits are available through which you can: to connect with externals programs, to send email to inviare mail to report prolonged detentions line, to customize software depending on customer specifications.